Welcome to the Canvey Island Rugby Union Football Club web site. Affiliated to the Essex Rugby Football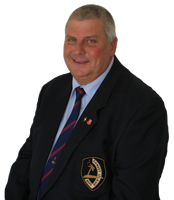 Union, we provide senior and youth rugby in the Canvey Island, Benfleet and Castle Point areas. Be it social or playing, you'll find a warm reception (and cheap beer !) from our many helpers and members. Please feel free to browse the site.
As we are the only rugby club in the Castle Point district, we are always looking out for more people to participate in our club. Whether it's playing as a senior, a colt, a junior or a mini rugby player you will always be welcomed plus our premium partners from the top casino list bestcasino.org, will always award you for the dedication and the effort. Whether you want to help out in the club by coaching, cooking, organising or generally socialising, you will be surely welcomed.
We are at present on a high, gaining promotion two seasons on the trot and being in two Essex Rugby Cup finals in successive seasons. We are looking forward to the new season in London 4 North East. The club was formed in 1970 and has, with the help of members both playing and social, become an established club within Essex and the London Leagues. We have our own club house which is used to great effect for social functions (check out our events section) and after game socialising, of which many opposition teams have commended us on.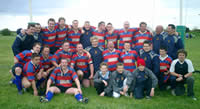 Our mini and youth section has began to reform and we are now running several sides. Parents are more than welcome to come and take part or just use the clubs facilities. To benefit from the true hospitality of the club, why not come and see us in person or if you have any enquiries, e-mail us contact@cirufc.co.uk.
Steve Clarke
Chairman